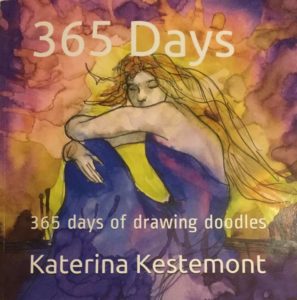 On june 22, I decided to draw a doodle, every day for a whole year.
My intention was to get better at anime, as I really love that style of art.I also wanted to get faster at drawing, more sure with my line work and grow in my art.
Soon I noticed that anime is not ''my thing'', what I really love to draw is women bodies.The softness, the roundness. The deep connection women have with earth and life. Women bodies represent something deeply spiritual, a way of being connected to all that surrounds them.
At one point these beautiful women started to whisper to me, and the little poems accompanying them is their story.The wisdom they wanted to share with you all.Looking through this book, I hope you enjoy the adventure of this year as much as I did.