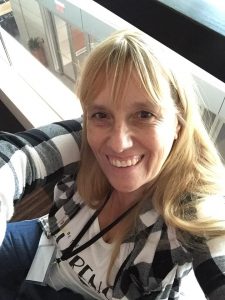 From 1994 I worked together with my ex-partner in the jewelry business for 15 years, faceting gemstones and carving small sculptures.
After 19 years together we split up, and I fell into a really dark hole, lost touch with my emotions and my art. I couldn't create anything. All I could do was keep going through the motions of everyday life.
One day, 3 years ago, I walked into the little second hand store, where I often went to get dvd's and chat a bit, and the owner came over to me and hands me the first 6 seasons of Supernatural. She gave them to me for free as they were in English and she couldn't sell them (I live in the French speaking part of Switzerland)
And I thought to myself, ok why not, I'll give it a try.
As soon as I started watching, I was pulled in. Man did I cry, a lot, for the first time in years.
My emotions came back, my desire to create… it was magical to feel again.
I have never ever been fan of anything before, had never drawn fan art, but this show inspired me to try my hand at portrait drawing. It was super difficult in the beginning, but I had Scout and Angie encouraging me to keep on going. That was in 2016 and I am amazed at the responses I get on my portraits.
Last year I decided to start doing ''a doodle a day'' for 365 days; to learn how to work a bit faster, have clearer lines and grow in my art. I am now at day 286.
From these doodles a lot has grown. A coloring book for one. But what touches my heart most is that one mom told me that she is using the doodles to tell her little girl bedtime stories.
After finishing the doodle year I am planning on making some color prints, and a book.
Life is exiting again and I can't wait to see what it has in store.